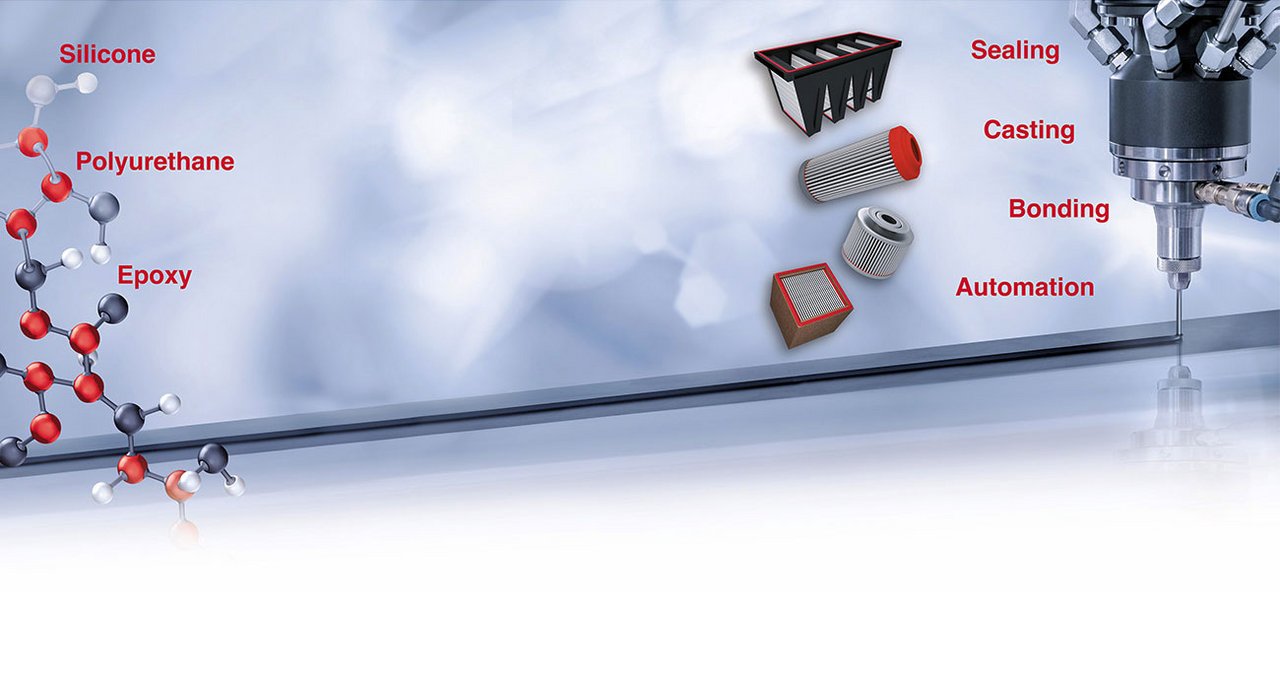 Sealing, Casting, and Bonding Filters – With RAMPF
Wixom, MI, USA,
10/10/23.
Dispensing systems and reactive resins for sealing, casting, and bonding filters and filter elements – RAMPF Group, Inc. is presenting machine and material for fast and efficient production processes at FiltXpo 2023 from October 10 to 12 in Chicago, IL – Booth 628.
There are several materials used in filter manufacturing – from two-component polyurethane gaskets for frames, one- and two-component epoxies to solid or foamed polyurethanes for potting panels and end caps. Each material requires a dispensing system that best fits its chemical and mechanical properties.
Thanks to RAMPF's extensive experience in supplying equipment and reactive resins, the company's experts find the best solution for the applications of its customers:
Mixing & Dispensing Systems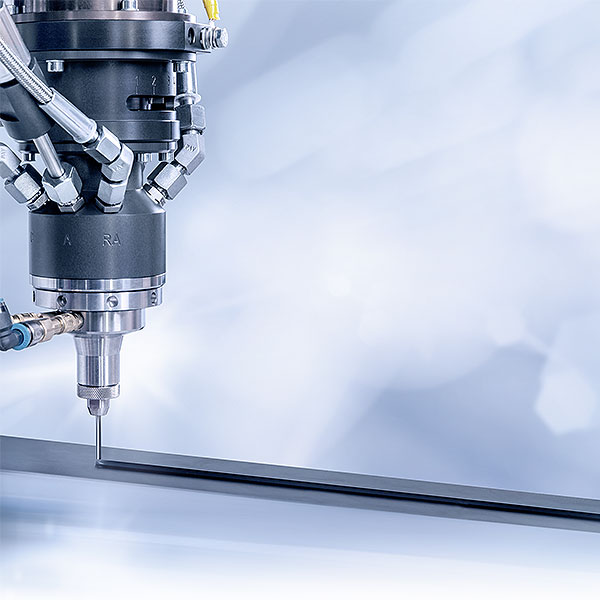 RAMPF is a leading supplier of high-performance machines for mixing and dispensing single-, dual-, and multi-component reactive resins. The company has developed more than 3,300 system solutions worldwide – from simple manual systems through to fully automated production plants.
The company offers both a wide range of metering pumps and dispensing heads as well as automated work cells that include robotic dispensing and part-handling, conveyors systems, curing equipment, hot-melt stiffening, laser marking, and testing. Service and spare parts are provided from the RAMPF head office in Wixom, MI.
The company also offers contract manufacturing for customers who have immediate requirements, prototype needs, or smaller part volumes. Part builds are supported from either Wixom or the RAMPF site in Suwanee, GA.
Reactive resin systems for sealing, casting, and bonding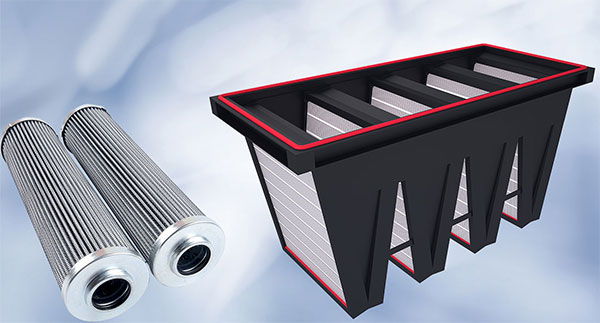 RAMPF Group, Inc. develops and manufactures reactive resin systems based on polyurethane, epoxy, and silicone for sealing, casting, and bonding filters and filter elements.
Air and HEPA filters
Liquid and thixotropic sealing foams with fast curing and short processing times as well a good compression set; systems for use in antibacterial environments are available.
Casting resins and rigid foams for fixing filter elements in the frame with excellent flowability and good adhesion to plastic, especially ABS and PS.
Oil and hydraulic filters
Adhesive systems and casting compounds with good adhesion to plastic and metal, optimized hardening properties, and fast process times for increased productivity and efficiency.
Visit RAMPF Group, Inc. at FiltXpo 2023 from today to October 12 in Chicago, IL – Booth 628!