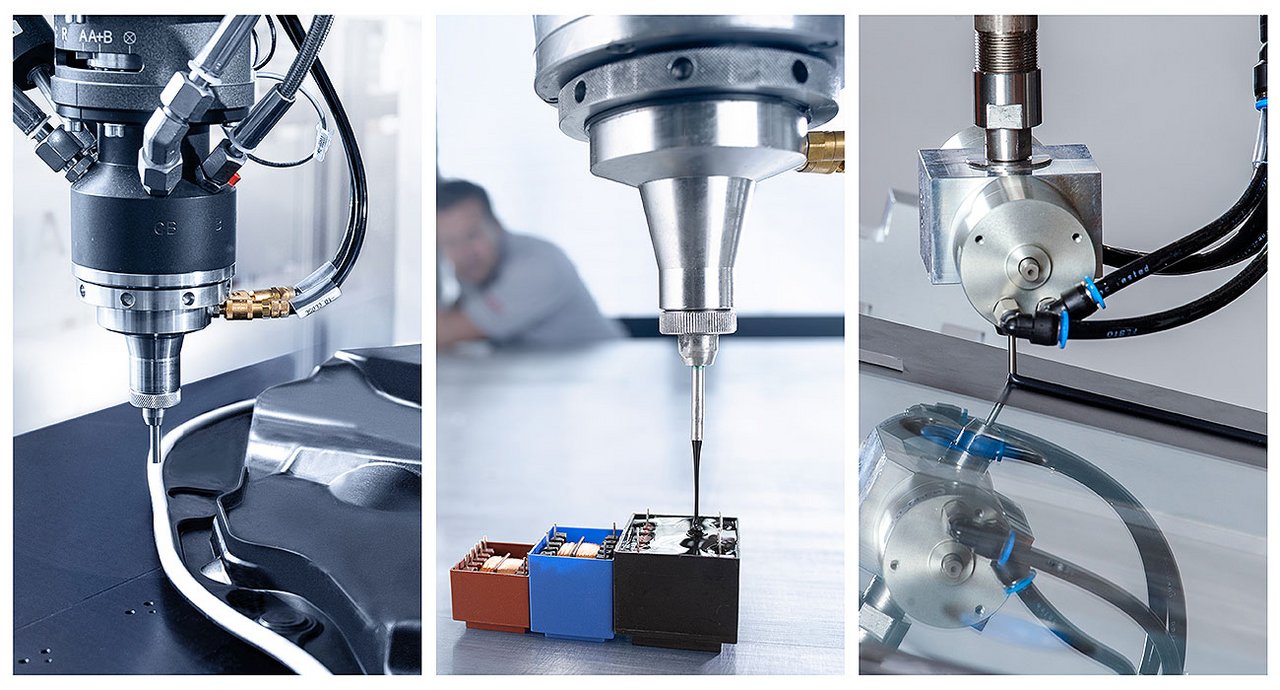 Premium Contract Manufacturing Services for Sealing, Casting, and Bonding
Wixom, MI, USA,
08/22/23.
Maximum quality, efficiency, and flexibility – RAMPF Group, Inc. is presenting its contract manufacturing services for sealing, casting, and bonding in the automotive, electronics, energy technology, household appliance, lighting, and medical technology industries at Fabtech 2023 in Chicago, IL, from September 11 – 14.
Sealing
FIPG and FIPFG foam gaskets: RAMPF manufactures custom-made formed in place gaskets (FIPG) and formed in place foam gaskets (FIPFG) made of polyurethane using speed-robotic CNC dispensing. The foam gaskets are applied directly to the component, expand in situ, and bond very quickly, reducing cycle times and ensuring efficient processing.
Application-specific polyurethane seals: High-performance systems for withstanding high pressures and temperatures with outstanding chemical resistance.
Casting
RAMPF processes reactive, thermally and electrically conductive polymers using its own premium mixing and dispensing systems, which ensure the precise and fast processing of highly filled materials. The produced parts are reliably protected from contact, moisture, and damage, guaranteeing for the lasting, high-performance functioning of electronic assemblies.
Bonding
RAMPF processes multi-component adhesives into precisely reacting products for joining components. The components can be pre-treated to improve adhesion. The high-precision joining process can be carried out manually or fully automated. Integrated curing-on-demand (COD) systems accelerate the curing process. When joining components in a vacuum, products such as displays are applied without air bubbles (optical bonding).
Unparalleled quality and efficiency
The quality and efficiency of the contract manufacturing services are unparalleled, as RAMPF Group, Inc. is both a market-leading specialist for
Gordon Winter, Operations Manager at RAMPF Group, Inc.:
Our material and processing technology know-how guarantees the optimum solution for our customers. The RAMPF sites in Wixom and Suwanee, GA, feature highly modern infrastructure and a team of experts with many years' manufacturing experience in a wide range of industries.
Visit RAMPF Group, Inc. at Fabtech 2023 in Chicago, IL, from September 11 to 14 – Booth D40651!