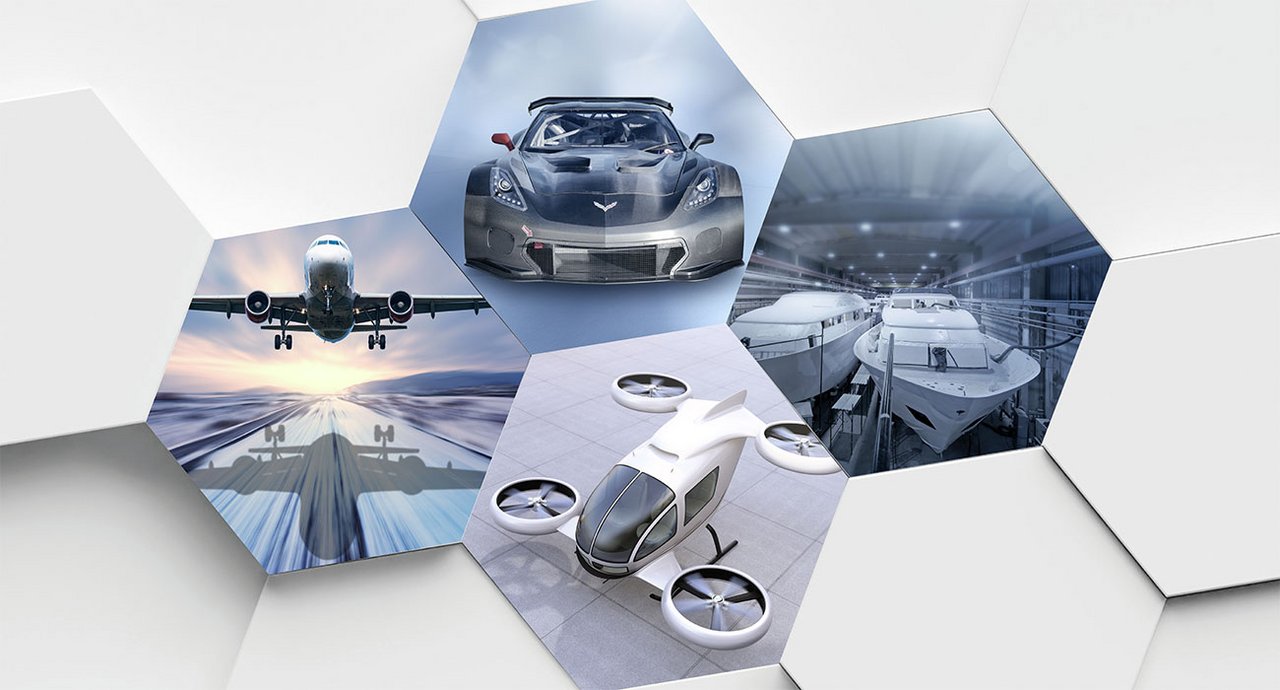 Lightweight RAMPF Trio at JEC World 2023
Grafenberg, Germany,
03/29/23.
The companies of the international RAMPF Group are presenting high-performance polyurethane and epoxy tooling materials as well as innovative engineering services for composites manufacturing at JEC World from April 25 to 27 in Paris, France – Hall 5 / Booth Q13.
One booth, threefold composites competence – RAMPF Composite Solutions, RAMPF Tooling Solutions, and RAMPF Group, Inc. are presenting visitors to JEC World 2023 with a comprehensive product and service portfolio for the economical manufacture of high-performance composite parts.
RAMPF Composite Solutions: More Automation. Lower Costs.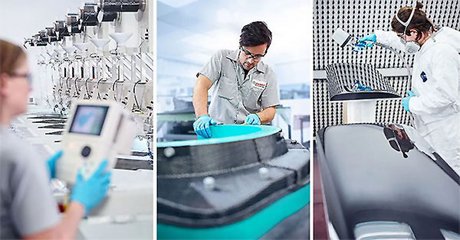 Quicker time-to-market at lower costs – RAMPF Composite Solutions is presenting holistic engineered solutions for technologically advanced composite design in the aerospace, defense, transportation, medical, and green technology industries.
The company's experts make composites manufacturing more automated and less costly by using
Cutting-edge Tailored Fiber Placement (TFP) technology
Tooling materials with outstanding mechanical properties
High-performance liquid resin systems
Together with material qualification, built-in quality assurance, and automation processes, subsystems and fully scalable prototypes are manufactured within days or weeks of design stage via an innovative one-shot solution.
RAMPF Tooling Solutions: The Fantastic Four!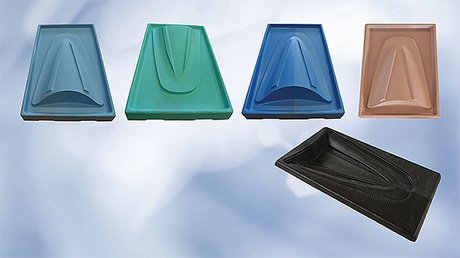 Unparalleled high-performance epoxy boards for the production of prepreg lay-up tools and vacuum forming molds – RAMPF Tooling Solutions presents the four high-tech board materials RAKU® TOOL WB-0691, WB-0700, WB-0890, and WB-0950 for applications in racing sports, marine, aerospace, and medical technology. The benefits:
Wide temperature application range (HDT 110 - 200 ºC)
Superior surfaces – reduced finishing effort, less sealer required, high edge strength
Fast and easy to process – excellent milling properties and minimal dust
Compatible with all paints, release agents, and epoxy prepregs in line with industry standards
Adhesives that match temperature resistance and hardness of boards
The product portfolio of RAMPF Tooling Solutions for composite manufacturing also encompasses liquid systems based on epoxy (infusion resins, laminating resins, gelcoats) and Close Contour materials (Close Contour Paste, Close Contour Castings, Close Contour Blocks).

RAMPF Group, Inc.: Taking off with liquid epoxy systems!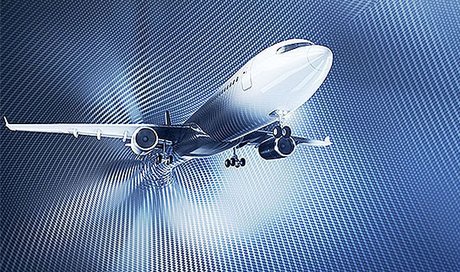 Minimal weight and maximum safety – RAMPF Group, Inc. is presenting its comprehensive range of epoxy liquid systems for composite production.
These are used, amongst others, in special mission aircraft for surveillance, firefighting and air refueling, as well as in helicopters and individual and regional air mobility.

The product highlights at JEC World 2023:
RAKU® EI-2508 – the low-viscosity, low-temperature processing, and fast-curing FST system is used for aircraft interiors, rail interiors, and many other applications where flame-retardant properties are required
RAKU® EI-2510 – the high-temperature, toughened epoxy system exhibits excellent hot-wet properties (dry Tg 210 °C, wet Tg 174 °C), high fracture toughness, and is used for a wide range of structural applications in high-temperature environments; the low-temperature processing, 2-component resin requires less investment in tooling and infrastructure and no special storage
RAKU® EI-2511 – high-performance, flame-retardant structural resin with a high Tg (dry 165 °C, wet 137 °C); the epoxy system exhibits low viscosity at low processing temperature (200 mPas at 40 °C) and fulfills 12 and 60 sec vertical burn as well as the oil burner test for firewalls, engineer nacelle components, and cargo liners
The combination of RAKU® EI-2510 and EI-2511 with Close Contour Castings and high-performance tooling boards enables the cost-effective production of qualification-compliant components within days to weeks
With its comprehensive range of products and services, the US subsidiary of the international RAMPF Group has established itself as a technology and quality leader in the NAFTA markets.
Visit the Lightweight RAMPF Trio at JEC World 2023 – Hall 5 / Booth Q13!