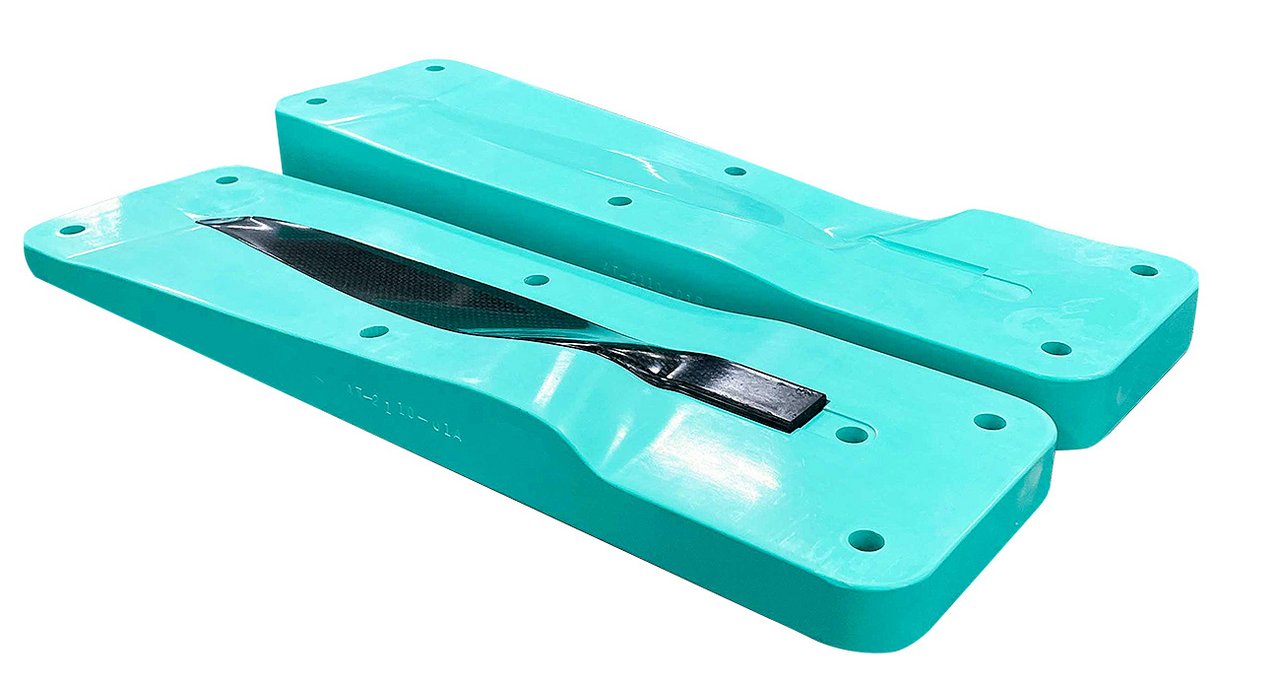 Increasing Aerospace Sustainability Via Innovative Composite Technology
Burlington, Ontario, Canada,
10/05/23.
RAMPF Composite Solutions has received CAN$75,000 funding from Downsview Aerospace Innovation & Research (DAIR) to develop an ultra-lightweight composite propeller blade for Urban Air Mobility (UAM) and Unmanned Aerial Vehicle (UAV) applications.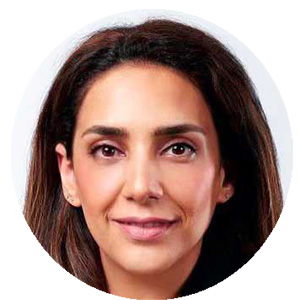 Atefeh Nabavi, Director of Engineering & Quality Engineering at RAMPF Composite Solutions:
The goal of this innovative project is to develop an extremely light and high-strength propeller blade with a low rotational mass moment of inertia. This would reduce the loads and stresses experienced by the aircraft powertrain, thereby significantly extending its service life. Our team of experts will achieve this by using Tailored Fiber Placement technology in conjunction with our flexible and cost-efficient tooling approach.
Tailored Fiber Placement (TFP)
TFP technology facilitates the manufacture of highly optimized organic structures. In the case of the propeller blade, it would be possible to replicate natural structures such as the veins on a maple seed, for example. This is achieved through TFP's unparalleled freedom to selectively place and orient the carbon fiber and fiberglass filaments where strength or weight optimization is required. This way, the structural performance of the composite is maximized, while also providing for greatest possible weight savings, reduced carbon fiber usage, and lower cost.
Flexible tooling
One of the challenges of generating such highly optimized structures is the tooling involved to produce them. While traditional tooling requires sufficient draft angles for demolding, RAMPF's flexible tooling approach uses a bladder conforming to the shape of the TFP preform that consolidates the laminate and is removed once the part is cured. This greatly increases the cost-efficiency and speed of the manufacturing process.
Creating a greener aerospace sector
RAMPF Composite Solutions' project received the non-repayable funding from Downsview Aerospace Innovation & Research (DAIR), a not-for-profit whose mission is to revolutionize the collaboration environment by catalyzing innovation in aerospace and beyond. The DAIR Green Fund has been set up to provide financial support to SMEs in advancing the technology readiness of projects that reduce the environmental footprint of aviation and aerospace. The fund is supported by a Government of Canada investment, through the Federal Economic Development Agency for Southern Ontario (FedDev Ontario), as part of the Aerospace Regional Recovery Initiative (ARRI).
In August 2022, FedDev Ontario announced an original investment of CAN$2.68 million to support the Green Fund as well as DAIR's Supplier Development Initiative (SDI). The first eight projects selected to receive Green Fund support were announced in March of 2023. Now, thanks to additional federal funding, eight more projects led by southern Ontario SMEs, including RAMPF Composite Solutions, are receiving Green Fund support.
The DAIR Green Fund provides valuable support to businesses that are leading the way in creating sustainable innovations. Their hard work will help Canada's aerospace sector grow and thrive. The Government of Canada is committed to supporting the people and businesses working hard to find new ways to move toward a greener future for Canadians,
says Honourable Filomena Tassi, Minister responsible for the Federal Economic Development Agency for Southern Ontario.
DAIR is thrilled to provide RAMPF with the funding and partnership opportunities to push their project forward in ultra-lightweight propeller blade research and development for the UAM and UAV markets,
says Steven Cargnello, DAIR Green Fund Manager.
About DAIR
Downsview Aerospace Innovation & Research (DAIR) is a not-for-profit whose mission is to revolutionize the collaboration environment by catalyzing innovation in aerospace and beyond. DAIR supports its members by offering access to state-of-the-art equipment and infrastructure to accelerate leading-edge and sustainable research and technology adoption; creating training solutions for the business and technology challenges of today and tomorrow; providing a platform for industry, academia and government synergies, to foster and advance R&D partnerships; and advocation for the aerospace industry locally, nationally and globally.
About FedDev Ontario
For 14 years, the Government of Canada, through FedDev Ontario, has worked to advance and diversify the southern Ontario economy through funding opportunities and business services that support innovation, growth and job creation in Canada's most populous region. The Agency has delivered impressive results, which can be seen in southern Ontario businesses that are creating innovative technologies, improving productivity, growing revenues, creating jobs, and in the economic advancement of communities across the region. Learn more about the impacts the Agency is having in southern Ontario by exploring our pivotal projects, our Southern Ontario Spotlight, and FedDev Ontario's Twitter, Facebook, Instagram and LinkedIn.
Picture top
Extremely light and high-strength – the propeller blade is produced via vacuum assisted resin transfer molding (VARTM) using RAMPF's mold material RAKU® TOOL WB-0700 and high-performance liquid resins.