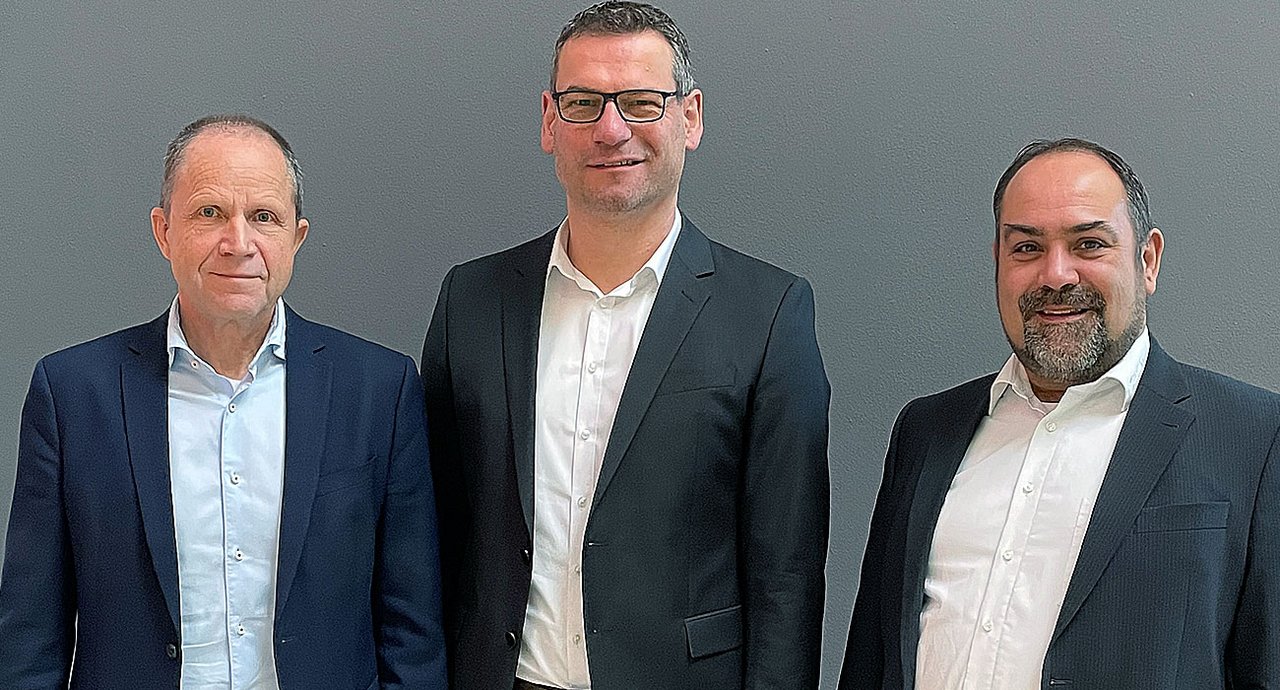 Dr. Rüdiger Brockmann Appointed CEO of RAMPF Production Systems
Zimmern ob Rottweil, Germany,
02/09/23.
Dr. Rüdiger Brockmann has been appointed CEO of RAMPF Production Systems. The experienced manager will be part of a management trio together with Stefan Huber and Hartmut Storz until June 30, 2023.
As of July 1, 2023, the start of the 2023/2024 fiscal year for RAMPF Production Systems, Rüdiger Brockmann will succeed Hartmut Storz, who is retiring after almost two decades at the dispensing technology and automation specialist based in Zimmern ob Rottweil.
Rüdiger Brockmann will assume responsibility for marketing and sales, commercial, and product management. Stefan Huber, who has been a member of the management board of RAMPF Production Systems since July 1, 2022, will continue to be responsible for project management, operations, and materials management.
Rüdiger Brockmann, 51, studied engineering physics and laser engineering at the University of Applied Sciences in Münster and mechanical engineering at the Technical University of Chemnitz, where he also received his doctorate. He has extensive experience in management positions in mechanical engineering as well as the laser and automotive industry; most recently he was CEO Technology & Sales at the Zeltwanger Group.
Rüdiger Brockmann:
RAMPF Production Systems has earned a first-class reputation in numerous industries worldwide with its high-performance products and outstanding service. I look forward to continuing this dynamic success story together with Stefan Huber, Hartmut Storz, and the RAMPF team.
Hartmut Storz, CEO of RAMPF Production Systems:
With Rüdiger Brockmann, a proven specialist has joined our company. I am convinced that he will quickly provide us with new impetus. For our customers and partners, this smooth handover ensures the continuity of our trusting and successful cooperation.
Picture
The management team of RAMPF Production Systems (from left to right): Hartmut Storz, Rüdiger Brockmann, and Stefan Huber.