RAMPF Group
Discover the future
The RAMPF Group stands for engineering and chemical solutions and caters to the economic and ecological needs of industry.
Our range of competencies includes:
Production and recycling of materials for modeling, lightweight construction, bonding, and protection
Technical production systems for precise, dynamic positioning and automation, as well as technologies for complex composite parts production
Comprehensive range of solutions and services, particularly for innovative customer-specific requirements
RAMPF Worldwide
RAMPF thinks globally and acts locally. In addition to its German sites, the Group has established production facilities in the United States, Canada, China, and Japan.
These are led by (from left to right) Fabian Werner (RAMPF (Taicang) Co, Ltd.), Jürgen Penker (RAMPF Group, Inc.), and Yoshiaki Naganuma (RAMPF Group Japan, K.K.). Not on the picture: Marco Hamacher (RAMPF (Taicang) Co, Ltd.).
RAMPF Core Competencies
The executive committee is supported by the managing directors of the Group companies.
From left to right: Bernd Faller (RAMPF Production Systems), Jochen Reiff (RAMPF Tooling Solutions), Matthias Rampf (RAMPF Eco Solutions), Dr. Klaus Schamel (RAMPF Polymer Solutions), Dirk Haumann (RAMPF Machine Systems), Thomas Altmann (RAMPF Machine Systems), Hartmut Storz (RAMPF Production Systems). Not on the picture: Heinz Horbanski (RAMPF Tooling Solutions).
A Strong Team at the Top
The RAMPF Group is firmly in family hands, with Michael and Matthias Rampf at the helm. Horst Bader is responsible for finance, controlling, and strategic purchasing.
From left to right: Michael Rampf, Horst Bader, Matthias Rampf
History of the RAMPF Group
The history of Rampf GmbH is a gripping tale of inventive spirit – you couldn't make it up if you tried! From the early 1980s to the present day, the company has been shaped by entrepreneurial courage, technical know-how, and some great success stories: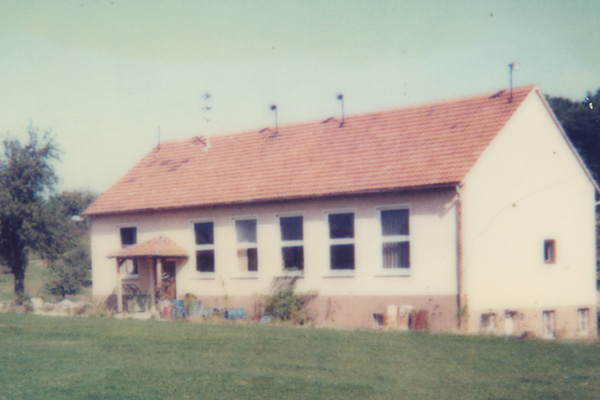 Founding of RAMPF Kunststoffsysteme GmbH
Rudolf Rampf founds "RAMPF Kunststoffsysteme GmbH" in Grafenberg, which is located between Stuttgart and Reutlingen. The one-man operation is based in the old Grafenberg gymnasium. Rudolf mixes the first polyurethane casting resins by hand and development takes place at night.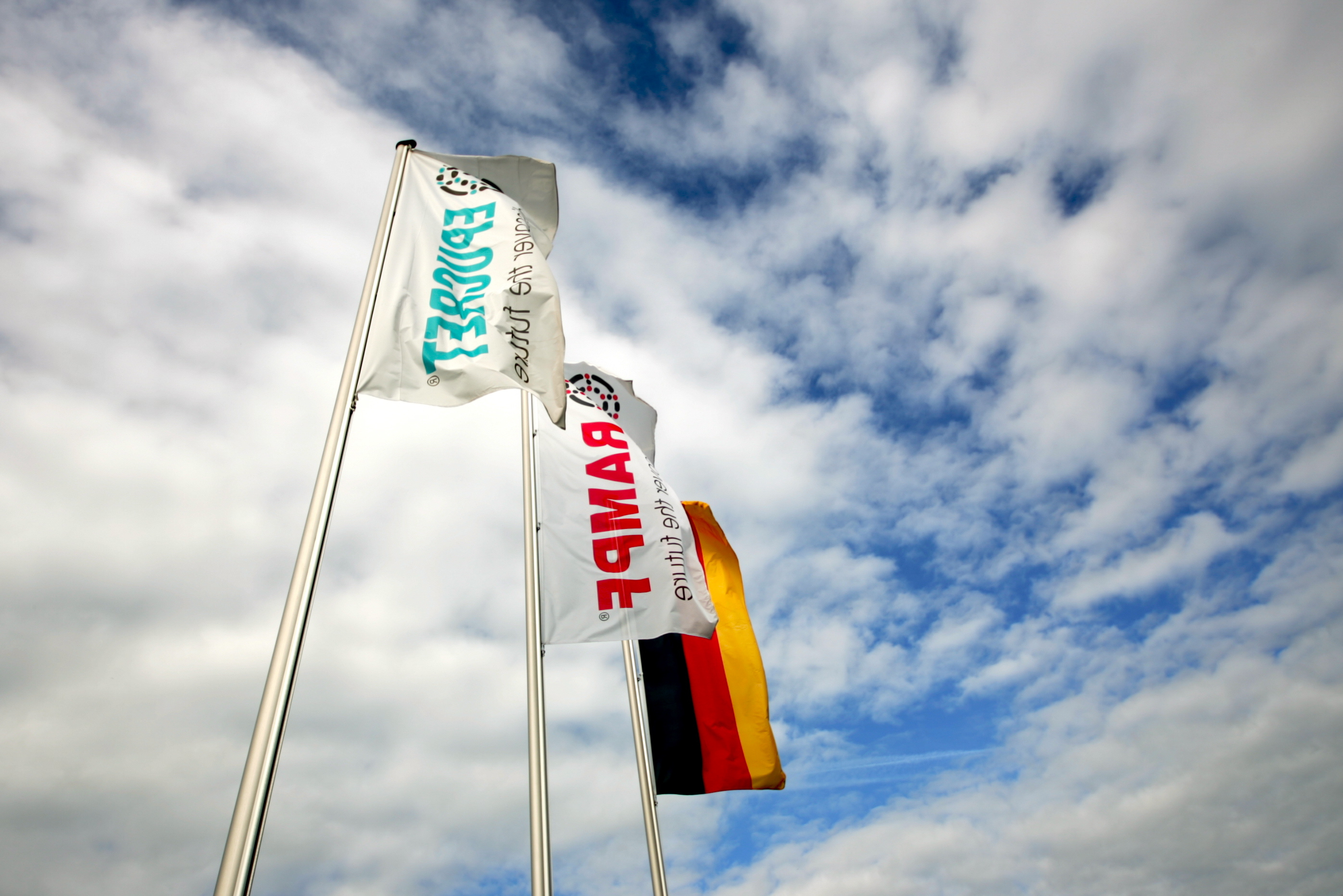 Integration of EPUCRET
The integration of EPUCRET GmbH, located in Rechberghausen, marks the first milestone for the RAMPF Group. As a manufacturer of mineral casting machine beds, the company enables RAMPF to expand its product portfolio. This know-how generates synergies that are also used in the manufacture of reactive resins. Now based in Wangen, near Göppingen, EPUCRET is a global market leader..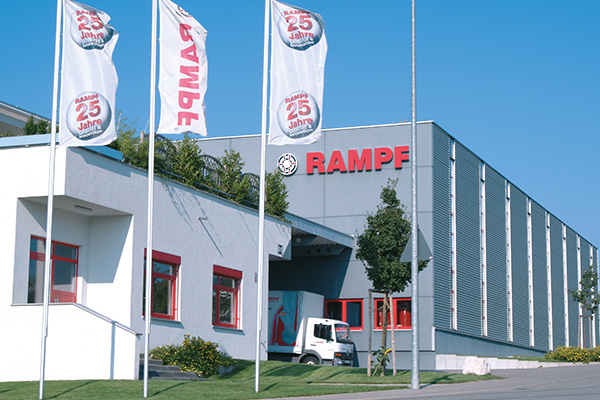 RAMPF Group expands
RAMPF Services and RAMPF Tooling become members of the RAMPF Group at the beginning of the year, followed by RAMPF Dosiertechnik and RAMPF Ecosystems in July.
The first overseas subsidiary is set up in the USA. Initially based in Holland, Ohio, RAMPF Group, Inc. is now located in Wixom, Michigan.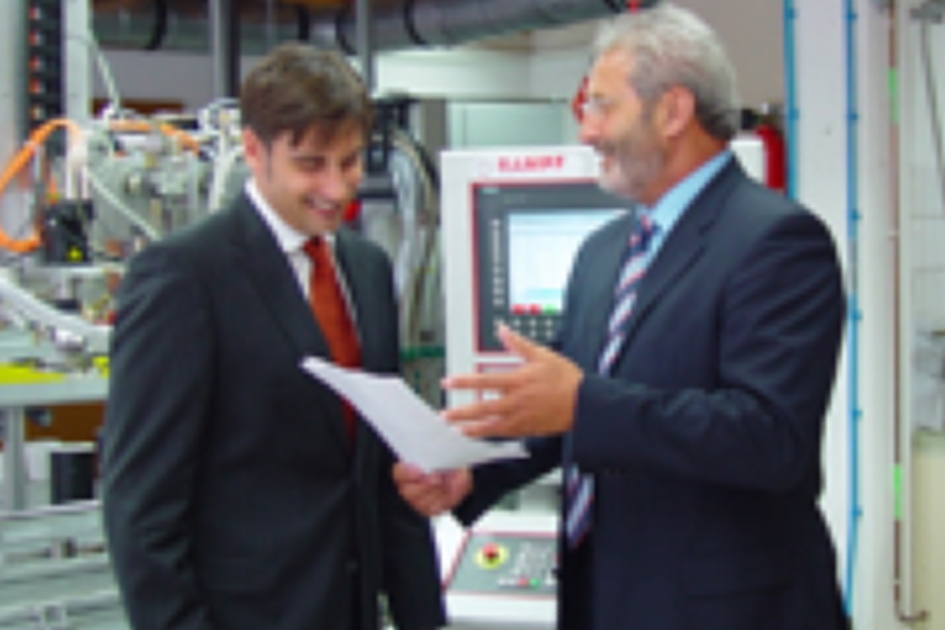 First step toward business succession
As a first step toward handing over the business to the next generation, Michael Rampf joins RAMPF Holding as CEO. He is primarily responsible for quality management, IT, marketing, and the global focus of the RAMPF Group
Founding of RAMPF Group Japan
The group's internationalization continues with the opening of a new Japanese subsidiary in Osaka. Matthias Rampf, the youngest son of founder Rudolf Rampf, becomes Managing Director of RAMPF Group Japan as of January 1, 2006.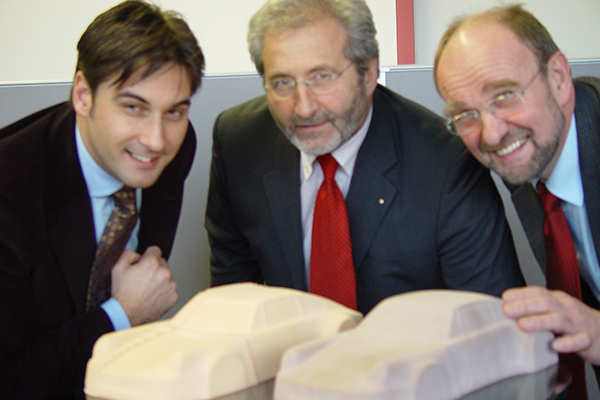 RAKU-TOOL® sales launch
Things really start moving forward. RAMPF Tooling launches global sales of the full range of RAKU-TOOL® products on January 1, 2006 with its own sales operations.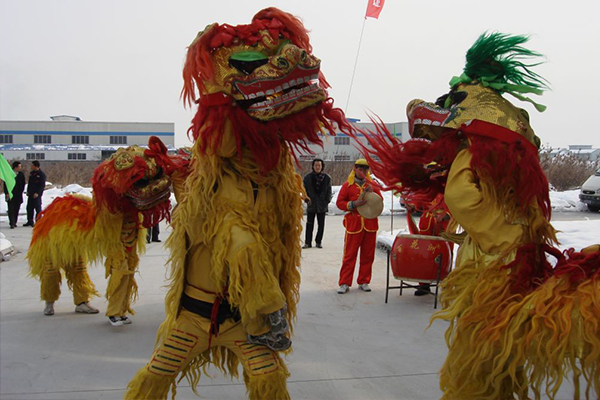 RAMPF (Taicang) Co., Ltd. opens in China
The group opens its own site in China. RAMPF (Taicang) Co., Ltd. initially focuses on the production and sale of mineral casting machine beds for the Asian market.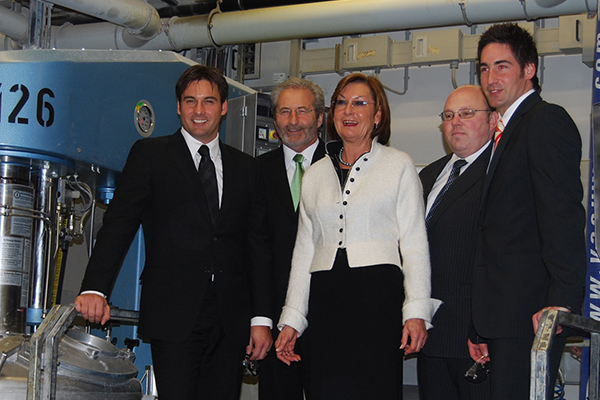 Successful business succession
Matthias Rampf becomes CEO of RAMPF Holding.
Horst Bader, formerly Managing Director of RAMPF Giessharze, becomes Managing Director and CFO of RAMPF Holding.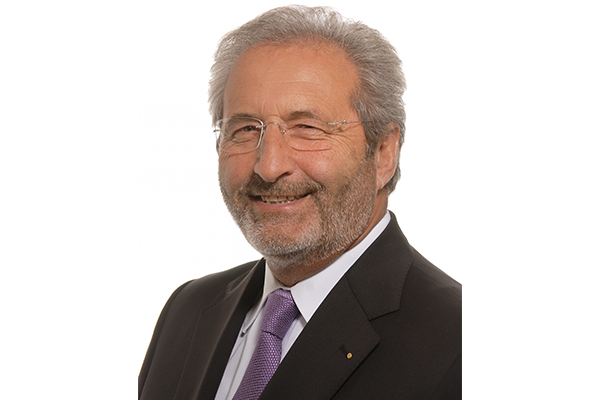 Rudolf Rampf awarded Business Medal
Rudolf Rampf receives the Baden-Württemberg Business Medal for his services to SMEs.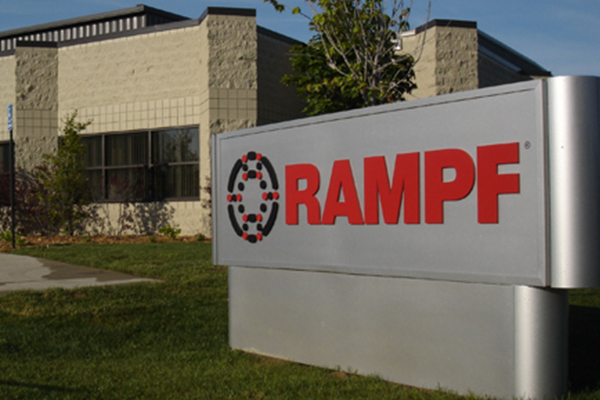 US subsidiary launches own production
RAMPF Group, Inc. establishes its own production capacities. Polyurethane foam gaskets are the first product to be manufactured at the 2,800 square meter factory.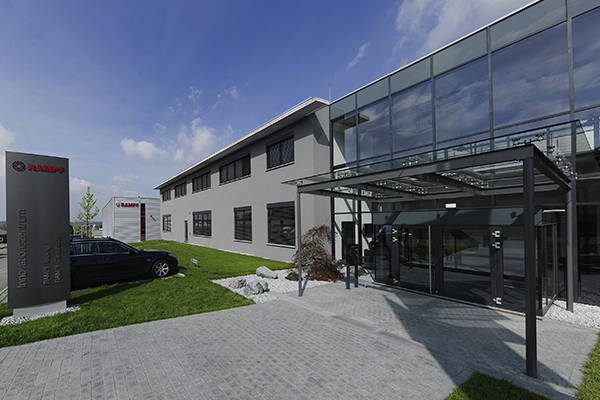 Innovation Center in Grafenberg
The RAMPF Innovation Center in Grafenberg officially open its doors. At 5,520 square meters, laboratory, application technology, and administration facilities are significantly increased. RAMPF Tooling and RAMPF Giessharze, both of which have their corporate headquarters in Grafenberg, are now able to cater even more specifically and quickly to customer requirements.
Acquisition of Chemque foam gasket division
RAMPF Group takes over the Form-In-Place Gasketing Division of Chemque Inc.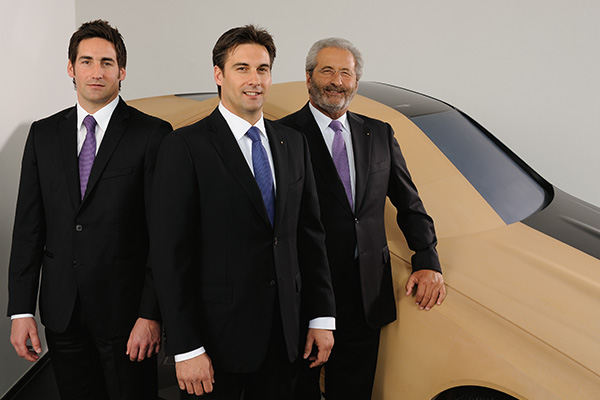 Rudolf Rampf retires from operational management
Company founder Rudolf Rampf retires from active operational management and hands over responsibility for the RAMPF Group's business operations to his sons Michael and Matthias. Matthias also becomes CEO of RAMPF Ecosystems GmbH & Co. KG in Pirmasens.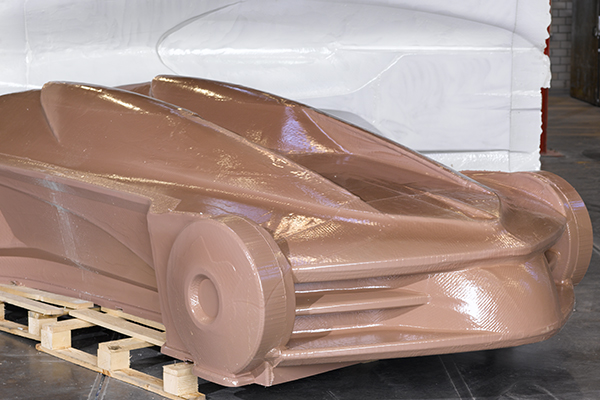 Production expansion for large-volume casting at RAMPF Tooling
By expanding production in the large-volume casting segment, RAMPF advances this ground-breaking technology on the market and responds to the trend toward CAD and milling technology.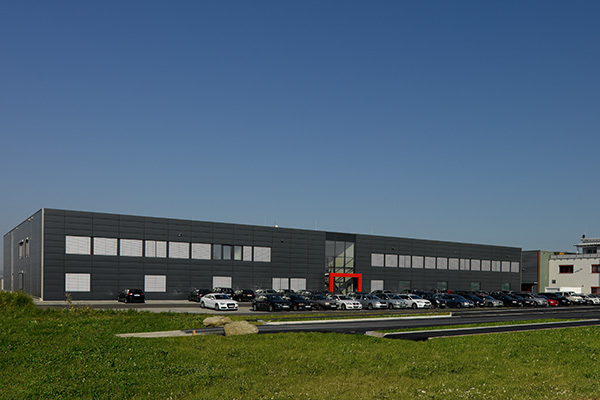 Official opening of Plant II at RAMPF Dosiertechnik
Plant II of RAMPF Dosiertechnik is officially put into operation. The company stages the so-called "Technology Days" with demonstrations showing the vast dispensing technology know-how of the company.
Founding of advisory board
On June 30, 2012, Rudolf Rampf steps down as CEO of RAMPF Holding, handing over the reins to Michael Rampf, Matthias Rampf, and Horst Bader.
Founding of an advisory board with Rudolf Rampf (Chairman), Willi Stächele, and Rainer Schiefelbein.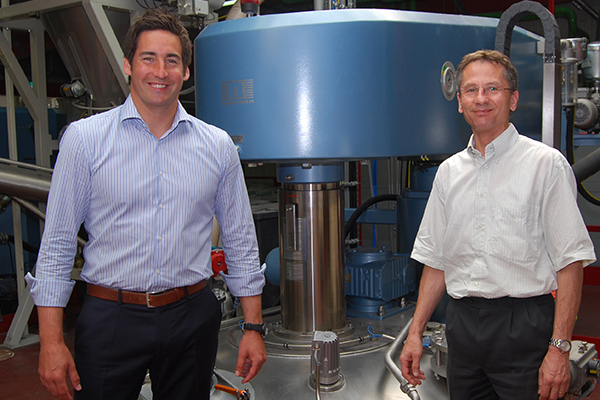 RAMPF Giessharze expands
RAMPF Giessharze adds a new dissolver plant and two epoxy tanks to its production site in Grafenberg.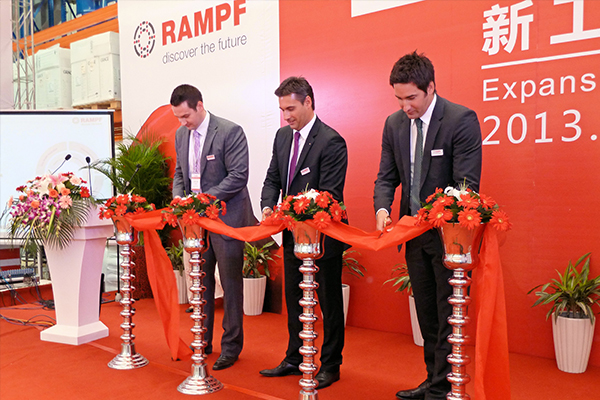 RAMPF (Taicang) increaes resin production
Strong growth also in China: In order to meet the growing demand for electro casting resins and foam gaskets, resin production at the Chinese subsidiary RAMPF (Taicang) is increased by 1,000 metric tons.
The five core competencies of RAMPF Group are rebranded
As of 1 July, 2014, the RAMPF Group's five core competencies are presented under the new company names:
EPUCRET Mineralgusstechnik becomes RAMPF Machine Systems
RAMPF Dosiertechnik becomes RAMPF Production Systems
RAMPF Ecosystems becomes RAMPF Eco Solutions
RAMPF Giessharze becomes RAMPF Polymer Solutions
RAMPF Tooling becomes RAMPF Tooling Solutions
The new names reflect the broader service portfolio and growing internationalization of the Group.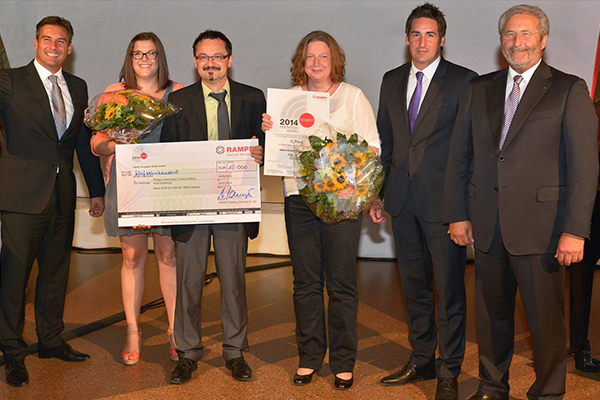 RAMPF Innovation Award presented for the first time
The RAMPF Innovation Award that recognizes highly innovative achievements by RAMPF Group staff is presented for the first time. The competition with total prize money of EUR 33,000 recognizes groundbreaking products, solutions, and processes developed by employees and is also intended to further strengthen the Group's commitment to innovation. The inaugural winner is the team from casting resin specialists RAMPF Polymer Solutions for the fast-curing foam gasket RAKU-PUR® Speed.
Record sales
The RAMPF Group concludes financial year 2014/15 with record sales. Compared to the previous year, consolidated total sales are increased by 17 percent to EUR 140 million.
Construction of new production plant and office building in Grafenberg
RAMPF sets another record with the investments it has planned for the financial year 2015/16, which total some EUR 12 million. The focal point is the construction of a production plant and office building in Grafenberg. In the new production plant, RAMPF Tooling Solutions will manufacture its RAKU® TOOL board and liquid materials. The freed-up production facilities are to be made wholly available to RAMPF Polymer Solutions.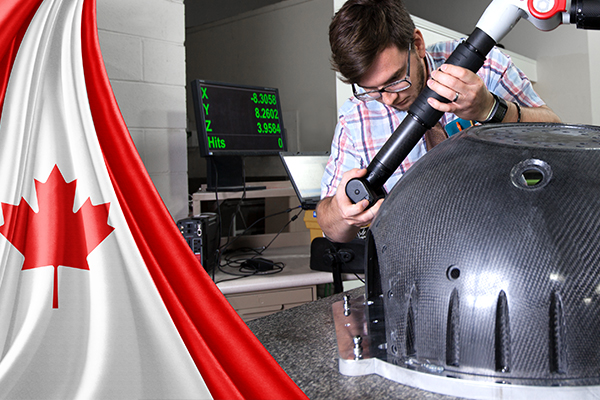 RAMPF Composite Solutions – the new Core Competence
RAMPF acquires the Canadian company APEX Composites and integrates it into the Group as the sixth core competence RAMPF Composite Solutions.
RAMPF Composite Solutions enters the global market as a leading expert in the design, engineering, and manufacture of composites parts for the aerospace and medical industries.
RAMPF acquires US company Innovative Polymers, Inc.
The developer and manufacturer of technologically advanced polyurethanes for tooling and modelling applications becomes part of the US subsidiary RAMPF Group, Inc.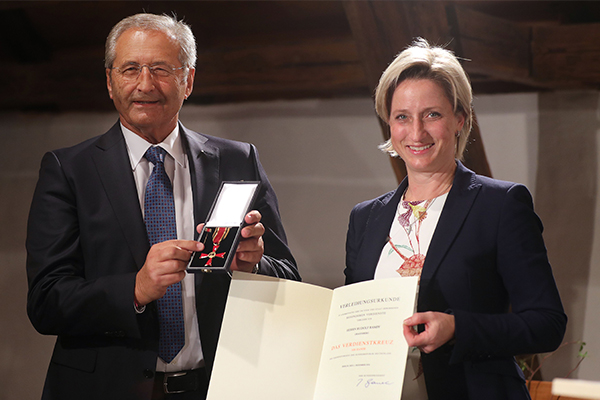 Rudolf Rampf receives German Federal Cross of Merit
In front of an historical backdrop and a large audience, Rudolf Rampf, founder of the international RAMPF Group, is presented with the German Federal Cross of Merit. Around 200 guests come to the historic Alte Kelter Grafenberg to attend the official presentation by Baden-Württemberg's Minister of Economic Affairs, Nicole Hoffmeister-Kraut.
Fairness, trust, mutual support, recognition, sustainability, and a commitment to mutual respect that is born out of flat hierarchies – The RAMPF Values are firmly anchored in our corporate philosophy, which determines how we work together and the way we present ourselves to the outside world.
Company founder Rudolf Rampf established these values, and they also form the basis for the corporate activities of his sons and successors, Michael Rampf and Matthias Rampf.
The RAMPF Values are universally valid for all employees, no matter which country, company or department they work in.
The trusting relationship we have with our customers, suppliers, and partners is a vital part of the long-standing success story of our family-owned company. We know that only reliable partnerships are successful in the long run.
Matthias and Michael Rampf,
CEOs of RAMPF Holding
Recognition
Regardless in which company, country, or department we work: We all have good reason to be proud of our achievements and of the Group. Each and every individual counts. Because everyone's abilities and knowledge are part of our success.
Sustainability
Sustainability in business means improving the living conditions of the current generation without compromising the future of generations to come. That is why we are committed to an environmentally responsible production and adhere to the highest quality standards.
Furthermore, we place great value on long-term partnerships and sustainable employee development.
Commitment
To develop tomorrow's solutions today, our employees need to stay one step ahead. For this they require state-of-the-art workplaces as well as high-quality work clothes that ensure safety and protection.
Trust
At RAMPF, we are always open and honest with each other. Because honesty breeds trust and forms the basis for positive, successful working relationships.
Fairness
We treat each other and our customers, suppliers, and partners with respect and decency. Together we set our goals – together we achieve them.
Support
We invest in our skills and knowledge, we take responsiblity, we expect and encourage great achievements, and we support talents.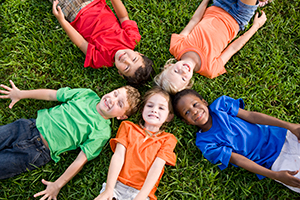 Corporate citizenship – more than just a buzzword. The RAMPF Group is well aware that a company does not operate in a vacuum and takes very seriously the need to act responsibly.
In 2001, it set up the Rudolf Rampf Foundation to support the young people of Grafenberg in their sporting, musical, and other activities. To date, the foundation has provided more than 40,000 euros of funding.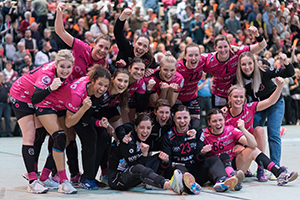 Passion, dedication, team spirit, excellence, fair play – that is what we identify with. And that is why, as a sports partner, we support both professional and amateur clubs, including handball, soccer, and tennis.
Umweltschutz
Von Beginn an standen der Schutz der Umwelt und die Schonung endlicher Ressourcen im Fokus des unternehmerischen Handels von RAMPF. Mit der Erfindung der ersten Modellbauplatte aus Polyurethan setzte Unternehmensgründer Rudolf Rampf einen Meilenstein.
Denn ein wesentliches Ziel der Erfindung war es, Zierhölzer wie Mahagoni, die bis dahin im Modell- und Formenbau eingesetzt wurden, durch die Kunststoffplatte zu ersetzen und so die Waldrodung zu verringern.
Seither wird in allen Bereichen des Unternehmens laufend geprüft, ob technische und ökonomische Maßnahmen im Sinne des Umweltschutzes ergriffen werden können.
Zukunft und Selbstverpflichtung zur Nachhaltigkeit
Nachhaltiges Wirtschaften ist für RAMPF eine Selbstverständlichkeit. Gerade als Familienunternehmen verfolgen wir das Ziel, wirtschaftlich erfolgreich zu sein und dabei stets im ökologischen und gesellschaftlichen Sinne verantwortungsbewusst zu handeln. Diesen Anspruch mit Leben zu füllen ist nicht nur Sache des Managements. Denn bei RAMPF ziehen alle an einem Strang.
Produktverantwortung
Die umweltverträgliche Produktgestaltung ist eine wichtige Säule unseres nachhaltigen Handelns. Im Rahmen der Produktentwicklung wird dabei stets geprüft, ob Recyclingpolyol im Neuprodukt eingesetzt werden kann.
Sofern wirtschaftlich vertretbar, kommt auch ein Auftrag zur Entwicklung eines maßgeschneiderten Recyclingpolyols in Betracht. Dies hängt von der voraussichtlichen jährlichen Abnahmemenge ab.
Ebenso im Fokus steht der Einsatz nachwachsender Rohstoffe: Statt auf Synthesechemikalien zu setzen, werden bevorzugt natürliche Öle (zum Beispiel Rizinusöl) als Basis für unsere Produkte eingekauft.
Verantwortung gegenüber Mitarbeitern
Bei RAMPF steht der Mensch im Mittelpunkt: Als mittelständisches Familienunternehmen und Arbeitgeber sind wir stets darauf bedacht, ein verlässlicher Partner zu sein und die bestmöglichen Voraussetzungen für unsere Mitarbeiter zu schaffen.
Ob in der Produktion, im Lager oder Labor: Unser umfassendes Arbeitsschutzkonzept fußt auf einer ganzheitlichen Betrachtung des Arbeitssystems. Dieses beinhaltet alle relevanten technischen, organisatorischen und personellen Aspekte zum Erreichen einer größtmöglichen Sicherheit.
Verantwortliches Handeln bedeutet, sich vorbeugend, systematisch und umfassend mit Sicherheitsaspekten auseinanderzusetzen. Nur so lassen sich Risiken erkennen, bewerten und beseitigen. Dazu werden unter anderem unsere Anlagen störungsarm und fehlerverhindernd sowie fehlertolerant ausgelegt. Die sichere Bedienung ist durch Schulungen, Übungen sowie schriftliche Anweisungen gewährleistet.