High performance board materials for foundry applications
A powerful all-rounder and the ultimate in abrasion resistance: RAMPF Tooling Solutions is presenting the polyurethane board materials RAKU® TOOL WB-1404 and RAKU® TOOL WB-1258 at Metallurgy Litmash 2018, the trade fair for metallurgy, foundry technology, and castings from May 29 to June 1 in Moscow – Booth 3А38.
The polyurethane board for tools and molds is polishable and exhibits
Good styrene resistance
High compressive modulus
Good amine resistance
Good abrasion resistance
Resistance to dry ice cleaning
Low coefficient of thermal expansion
It is used, amongst others, in foundry models, foundry pattern plates, and core boxes, checking fixtures for metal parts, models and molds for polyester and composites applications, hammer tools, vacuum forming tools, and molds for low pressure RIM.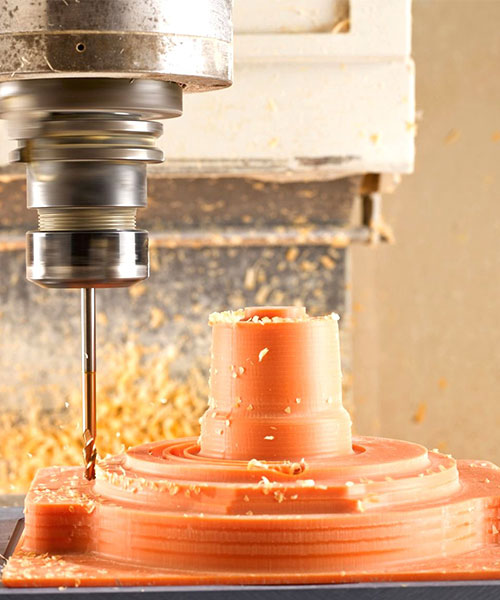 RAMPF Tooling Solutions completes its comprehensive range of first-class board and liquid materials for the foundry industry with the highly abrasion-resistant polyurethane board RAKU® TOOL WB-1258.
Well over 100,000 produced parts – usually only liquid systems have been able to deliver abrasion resistance at this level. However, this involves complex manufacturing processes and higher costs.
The polyurethane board material RAKU® TOOL WB-1258 for foundry applications is therefore truly a high performer in terms of abrasion resistance. Further benefits include:
Good dimensional stability and accuracy
Homogeneous surface
High impact strength, good edge strength
Very easy to machine
Excellent resistance to chemicals, no swelling
RAMPF Tooling Solutions offers RAKU® TOOL adhesives that are perfectly matched to the boards.
"With our large selection of high-quality RAKU® TOOL board materials, we have been able to establish a good position in the Russian market", says Mikhail Malkov, Regional Sales Manager at RAMPF Tooling Solutions. "We also see great potential in close contour pastes as well as liquid systems for resin infusion [RI] and high-temperature applications in the composite industry. Because here, too, customers rely on top performance and the highest quality."