RAMPF Group
Discover the future
The RAMPF Group stands for engineering and chemical solutions and caters to the economic and ecological needs of industry.
Our range of competencies includes:
Production and recycling of materials for modeling, lightweight construction, bonding, and protection
Technical production systems for precise, dynamic positioning and automation, as well as technologies for complex composite parts production
Comprehensive range of solutions and services, particularly for innovative customer-specific requirements
A Strong Team at the Top
The RAMPF Group is firmly in family hands, with Michael and Matthias Rampf at the helm. Horst Bader is responsible for finance, controlling, and strategic purchasing.
From left to right: Michael Rampf, Horst Bader, Matthias Rampf
RAMPF Core Competencies
The executive committee is supported by the managing directors of the Group companies.
From left to right: Bernd Faller (RAMPF Production Systems), Jochen Reiff (RAMPF Tooling Solutions), Matthias Rampf (RAMPF Eco Solutions), Dr. Klaus Schamel (RAMPF Polymer Solutions), Hartmut Storz (RAMPF Production Systems). Not on the picture: Dr. Christian Weber (RAMPF Polymer Solutions), Larry Fitzgerald (RAMPF Composite Solutions), Marc Dizdarevic, and Stefan Foroutan (RAMPF Machine Systems).
RAMPF Worldwide
RAMPF thinks globally and acts locally. In addition to its German sites, the Group has established production facilities in the United States, Canada, China, and Japan.
These are led by (from left to right) Jürgen Penker (RAMPF Group, Inc.), and Yoshiaki Naganuma (RAMPF Group Japan, K.K.). Not on the picture: Marco Hamacher (RAMPF (Taicang) Co, Ltd.), Larry Fitzgerald (RAMPF Composite Solutions).
History of the RAMPF Group
The history of Rampf GmbH is a gripping tale of inventive spirit – you couldn't make it up if you tried! From the early 1980s to the present day, the company has been shaped by entrepreneurial courage, technical know-how, and some great success stories:
Decision to establish a second mineral casting production site
In 2006, RAMPF decided to invest in a mineral casting production site in China to supply existing customers with products and services in and from China.
Decision for site in Taicang, near Shanghai
After an intensive but rapid analysis of potential sites, a perfect one was found in Taicang. Located just 30 minutes from the edge of Shanghai, and an hour's drive from the city center, the new undertaking found the ideal conditions in Taicang.
Start of construction
Construction of the new building for RAMPF Taicang began in May. After just a few weeks, the first outlines of the future production facilities could be seen.
Founding of RAMPF (Taicang) Co., Ltd.
With the support of the local development zone and the network of German companies, it was possible to receive the necessary business license in the summer of 2007.
Completion of the new building
After six months of construction, the new RAMPF (Taicang) building was handed over to RAMPF at the end of October 2007.
Opening of RAMPF (Taicang) Co., Ltd.
RAMPF (Taicang) Co., Ltd. was opened with a typical Chinese ceremony on January 31, 2008. Along with the management team of the Rampf Group, there were also numerous representatives from local authorities.
First container export
After several months of training in Germany and German training in Taicang, the first container was exported from Rampf Taicang in June.
More trade fair appearances
Marketing in Asia and China was also further expanded in 2008. For example, there were visits to trade fairs in China, Japan, Korea, and India.
Completion of localization
Within the first two years of Rampf Taicang, it was possible to achieve the complete localization of the mineral casting products. With the exception of a few imported specialist chemicals, only local products are developed, manufactured, and supplied to Asian customers.
Further series products and prototypes
In the years that followed, RAMPF Taicang launched more series products in China. There was also a great deal of interest in samples and prototypes from Chinese machine tool manufacturers.
New partnership in Taiwan
A partnership contract was drawn up with Mr. David Soong from Bore Technologies at the end of the year. Bore is Rampf Taicang's sole representative in Taiwan for the sale of mineral castings.
Change of management team
In Spring 2013, the management handover process at Rampf Taicang begun in October 2012 was completed. Mr. Fabian Werner took over the position held by Martin Neumann, who had led the Chinese company since its foundation in 2007.
Fairness, trust, mutual support, recognition, sustainability, and a commitment to mutual respect that is born out of flat hierarchies – The RAMPF Values are firmly anchored in our corporate philosophy, which determines how we work together and the way we present ourselves to the outside world.
Company founder Rudolf Rampf established these values, and they also form the basis for the corporate activities of his sons and successors, Michael Rampf and Matthias Rampf.
The RAMPF Values are universally valid for all employees, no matter which country, company or department they work in.
The trusting relationship we have with our customers, suppliers, and partners is a vital part of the long-standing success story of our family-owned company. We know that only reliable partnerships are successful in the long run.
Matthias and Michael Rampf,
CEOs of RAMPF Holding
Recognition
Regardless in which company, country, or department we work: We all have good reason to be proud of our achievements and of the Group. Each and every individual counts. Because everyone's abilities and knowledge are part of our success.
Sustainability
Sustainability in business means improving the living conditions of the current generation without compromising the future of generations to come. That is why we are committed to an environmentally responsible production and adhere to the highest quality standards.
Furthermore, we place great value on long-term partnerships and sustainable employee development.
Commitment
To develop tomorrow's solutions today, our employees need to stay one step ahead. For this they require state-of-the-art workplaces as well as high-quality work clothes that ensure safety and protection.
Trust
At RAMPF, we are always open and honest with each other. Because honesty breeds trust and forms the basis for positive, successful working relationships.
Fairness
We treat each other and our customers, suppliers, and partners with respect and decency. Together we set our goals – together we achieve them.
Support
We invest in our skills and knowledge, we take responsiblity, we expect and encourage great achievements, and we support talents.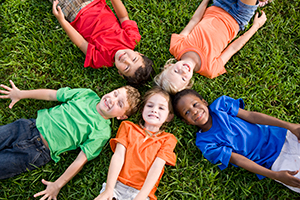 Corporate citizenship – more than just a buzzword. The RAMPF Group is well aware that a company does not operate in a vacuum and takes very seriously the need to act responsibly.
In 2001, it set up the Rudolf Rampf Foundation to support the young people of Grafenberg in their sporting, musical, and other activities. To date, the foundation has provided more than 40,000 euros of funding.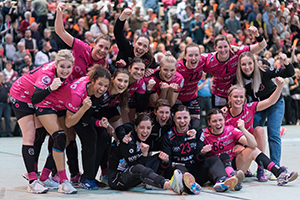 Passion, dedication, team spirit, excellence, fair play – that is what we identify with. And that is why, as a sports partner, we support both professional and amateur clubs, including handball, soccer, and tennis.
Protection of the environment
Environmental protection and the conservation of finite resources have played an important role at our company from day one. Rudolf Rampf set a milestone with the invention of the first polyurethane board for model making.
One aim of this development was to replace ornamental wood types such as mahogany with plastic in order to avoid further depletion of the world's forests.
Since then, the company is constantly evaluating if technical and economic measures can be taken in the interests of environmental protection.
Commitment to sustainability
Sustainable management is a matter of course for RAMPF. As a family-run business, we pursue the goal of being economically successful and always acting in an ecologically and socially responsible manner. Bringing this claim to life is not just up to management – at RAMPF, all of us act as one.
Product stewardship
Environmentally compatible product design is a mainstay of our efforts to achieve sustainability. An important aspect when developing each new product is to determine whether it can contain a certain percentage of recycled polyol.
Where economically feasible, we also consider developing a custom-made recycling polyol – depending on the anticipated annual purchase quantity.
The use of renewable raw materials is becoming increasingly important, too. Instead of looking to synthetic chemicals, preference is given to sourcing natural oils (such as castor oil) as the basis for our products.
Responsibility toward our employees
In its role as a family-run company and employer, RAMPF always strives to be a reliable partner and aims to create the best possible working conditions for employees.
Our comprehensive occupational safety concept is based on a holistic view of the work system in place that covers all the relevant technical, organizational, and HR aspects involved in optimizing safety.
Acting responsibly means taking a preventive, systematic, and comprehensive approach to all aspects of safety. This is the only way of identifying, evaluating, and eliminating risks. It involves, for example, designing fault-tolerant plant and equipment that prevent errors and minimize downtime. Safe operation of equipment at our production facilities is ensured by written instructions, training measures, and practical drills.