Welcome to the RAMPF career website
At RAMPF, everything revolves around pioneering products and solutions using reactive resin systems.
True to our claim "discover the future", we would like to invite you to do just that with us.
Why not take a look at our current vacancies and get an impression of what it is like to work for RAMPF?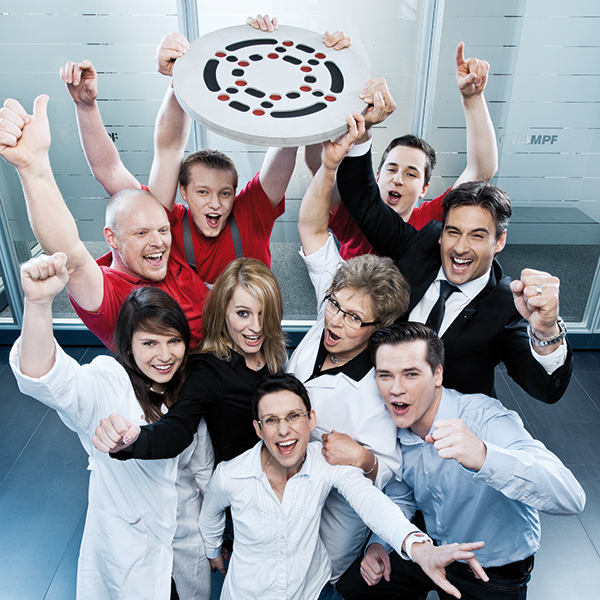 Working at RAMPF
We are doers, thinkers, inventors. And we are looking for employees who can creatively contribute to our projects and drive them forward.
Our collaboration is firmly based on the RAMPF Values and personalized support.
Health management, work-life balance, training opportunities – Our employees are important to us.
Because they do more than just a job. They are shaping the future.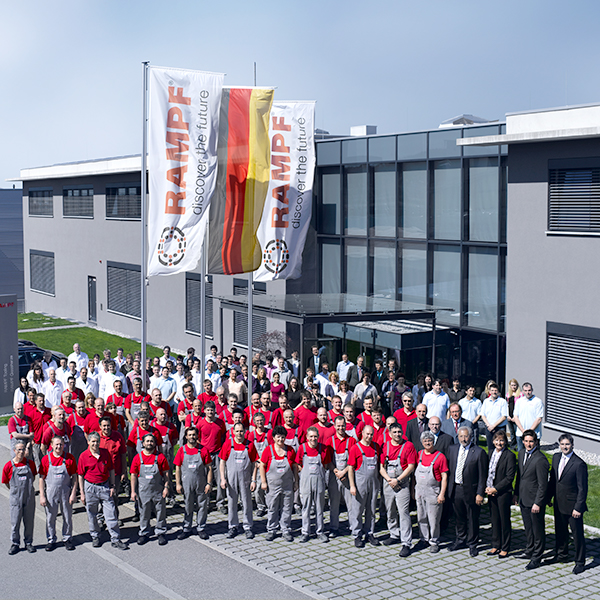 The company RAMPF
Generate ideas, develop new technologies, implement innovations: This is how company founder Rudolf Rampf turned a one-man operation into an internationally renowned technology leader in a very short period of time.
Our success is founded on reactive resin systems, their application and processing, as well as their recycling.
At present, more than 800 employees are working on expanding the RAMPF success story all over the world.